Slough tops list as 'prime spot' to live and work
The town immortalised by David Brent in the TV series The Office has been named the best in the country for jobs.
Slough in Berkshire came top of a list for work, the cost of living and employee satisfaction.
SEE ALSO: Top ideas for Autumn breaks in the UK
SEE ALSO: Funny map shows Britain's weirdest place names
Jobs site Glassdoor said its study showed that Slough had emerged as a "prime spot" to live and work as cities like London became too expensive. Median salaries are £35,000, there are over 26,000 vacancies and the median price of a house is £390,000, the research found.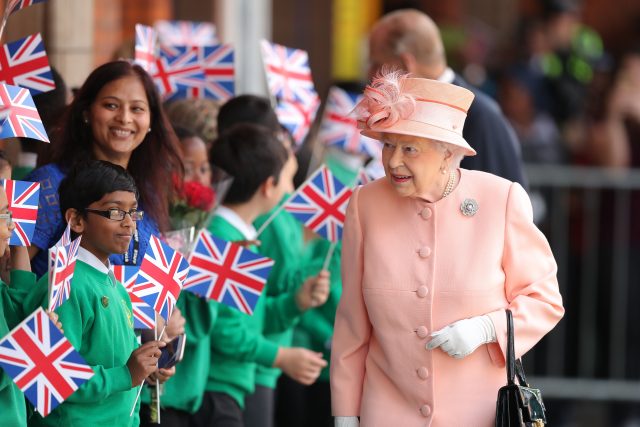 Dr Andrew Chamberlain, Glassdoor's chief economist, said: "With large multinational businesses establishing themselves in Slough, along with high average salaries and close proximity to major transport hubs such as Heathrow Airport, the Berkshire town has now emerged as a prime spot to live and work.
"Although people in London are generally satisfied, it has proven not only to be an expensive place to live, but also an ultra-competitive city in which to find a job. The UK's M4 corridor remains Britain's global tech backbone, with companies such as Oracle, Cisco and Microsoft all along this route.
"Towns and cities around this area offer pleasant environments, above average salaries and a lower cost of living, meaning an increased quality of life for employees."
Manchester was second (median salaries £24,000, houses £177,200), followed by Cambridge (£31,200, £455,000), Swindon (£31,000, £248,000), Stoke-on-Trent (£21,000, £143,000), Reading (£35,000, £422,000), Leeds (£24,000, £206,000), Milton Keynes (£28,000, £301,000), Bolton (£21,000, £159,000) and Oxford (£30,000, £489,000).
Britain's ten best seaside towns for a UK break
Britain's ten best seaside towns for a UK break
Read Full Story